Mimecast Offshore
Your business runs on email. Unfortunately attackers know this. That's why 91% of cyberattacks start with a phishing email. Protect your organisation with Mimecast Offshore, from both commodity and targeted attacks with a single cloud security solution, whether you use a cloud or on-premise email management system.
BOOK A DEMO >
DOWNLOAD FACTSHEET >
THE PROBLEM
91% of hacking attacks begin with phishing or spear-phishing. Are your defences ready?
Your organisation can't afford a disruption to business operations — breaches cost millions and destroy reputations. You dread having to explain to customers and the media how sensitive information got into the wrong hands. Protecting against routine spam, viruses and malware is important, but you also need help responding to new threats and challenges that your current security infrastructure just wasn't designed for.
THE SOLUTION
Mimecast Offshore Email Security services are a critical defence to protect against advanced threats and data loss. With our comprehensive enterprise-grade email protection, you and your organisation can breathe easier.
URL PROTECT
Defend the company with real-time protection from spear-phishing and advanced threats.

DOWNLOAD FACTSHEET >
ATTACHMENT PROTECT
Next-Generation Attachment Sandboxing For Advanced Protection From Spear-Phishing And Other Targeted Email Attacks.

DOWNLOAD FACTSHEET >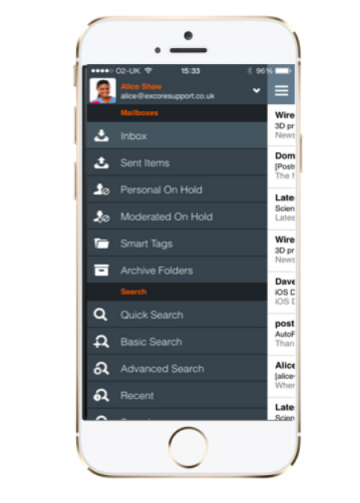 IMPERSONATION PROTECT
Share sensitive information confidently using email that never leaves our secure cloud.

DOWNLOAD FACTSHEET >
INTERNAL EMAIL PROTECT
Threat monitoring and remediation service for internally generated email, delivered as a purely cloud-based security service.

DOWNLOAD FACTSHEET >
IT DOESN'T STOP AT SECURITY
Recognised as a "Leader" in the 2015 Gartner Magic Quadrant for Enterprise Information Archiving, Mimecast Offshore offers comprehensive email archiving, business continuity, migration, and mobility solutions to serve both corporate governance and employee productivity goals.