Advice from TEDx speaker Joy Baldridge
The IT and cybersecurity spaces share all the stress-inducing issues that plague modern industries. Financial management, regulation and compliance, customer service, environmental footprint, people management, brand reputation, and knowing when to embrace change.
Constant Upgrades
The dizzying nature of IT's evolution tends to throw us problems at a growing volume and higher speed than those faced by other big industries. Applications, network systems, and potential security breaches seem to be in a near-constant upgrade mode. This creates a fabulous energy which we at eShore thrive upon.
High Security Stress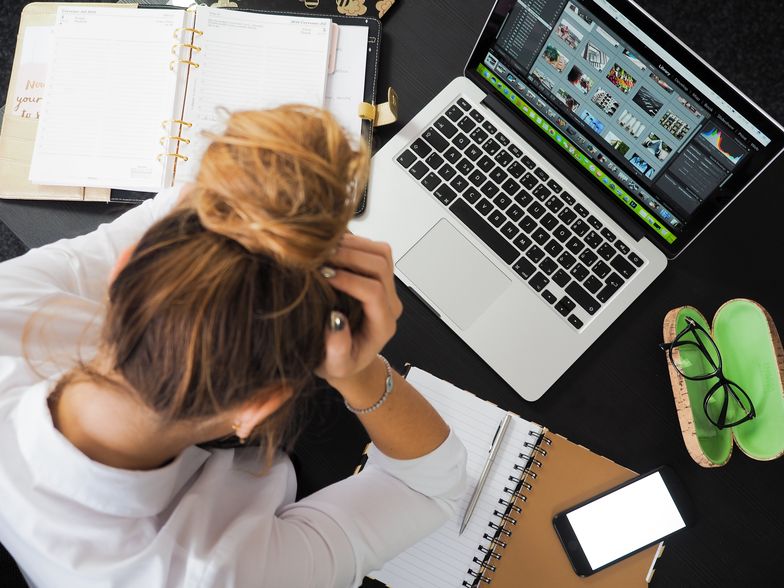 High-profile security breaches are happening reguarly: Equifax, Facebook, and FIFA for example. This week, it's the turn of Norsk Hydro. Their ransomware attack has cost them around 80M USD. It's inevitable that managing and keeping safe your company's ever-increasing amounts of data an put a strain and CEOs, Senior Technical Staff and CISOs. And many, thanks to Smartphones, can never switch off.
Bug Fixing for Humans
"Technology brings us the ease of getting things done fast". says Orlando Kelly, Software Development Manager at Wood Plc. "But the people side needs to be factored in. We need to make sure we're bug fixing ourselves, our teams and our clients".
A 2019 Forbes article states, "It should come as no surprise that stress is part of the job description for the CISO. Every one of the 408 questioned for the Life Inside the Perimeter: Understanding the Modern CISO report said they were indeed experiencing stress".
Software Development consultant and blogger Sten Vesterli notes: 'IT professionals are enamored with flexibility and will gravitate towards generic architectures and general tools. The thinking is "Why solve only this problem, when we can generalize it and solve a whole class of problems?"
This tendency to work harder and longer than each task requires can lead to burnout.
Make Room for Joy
Enter Joy Baldridge, author of 'The Joy in Business: Innovative Ideas to Find Positivity (and Profit) in Your Daily Work Life'. "Stress is often triggered by demands that you place on yourself and also that others place on you", she explains.
Joy has created a collection of techniques proven to encourage CEOs and their staff 'become even better at increasing revenue and productivity while decreasing stress and frustration.'
Powerhouse
Joy spoke at the ArmourExpo in Grand Cayman in 2018. As delegates, we found her talk inspiring, and we've been able to put her techniques into practice here at eShore. We're thrilled that Joy will be back with more of her 'golden nuggets' of memorable, game-changing wisdom at Armour Expo in October 2019 in the Bahamas.
Chris Bailey of Price Waterhouse Cooper reports that Joy is a 'powerhouse of a speaker. She gave us concepts we'd never heard of … I sat there not wanting her to finish because all of my audience were going nuts!'
She says that you will 'learn what causes the stress that you frequently experience, and how to instantly alleviate it!'
ArmourExpo 2019
Joy will be talking at the third annual Armour Conference and Expo. She will join the region's leading security-aware business leaders, financial services executives and FinTech innovators on Wednesday, 2nd October at the British Colonial Hilton Nassau.
We recommended you register early to secure your seat, as it always sells out. Registration is at EventPro.ky
A Golden Nugget
"Feel overwhelmed? Too much to do, too little time? You need to take a four-four-six … a breathing technique that will put you in the present tense. It stops your mind from focusing on any past events, and prevents you from getting ahead of yourself by slowing down and erasing stressful thoughts about the future. Breathing is your most easily accessible, yet most underutilized stress reducer. Stop. That's worth repeating! Breathing is your most easily accessible yet most underutilized stress reducer. Those eight words make a pretty good case for doing the four-four-six often. Practise the four-four-six like a ninja!"
The four-four-six puts you in the Now – Here's how!
The Joy in Business
The Joy in Business: Innovative Ideas to Find Positivity (and Profit) in Your Daily Work Life, is out now.